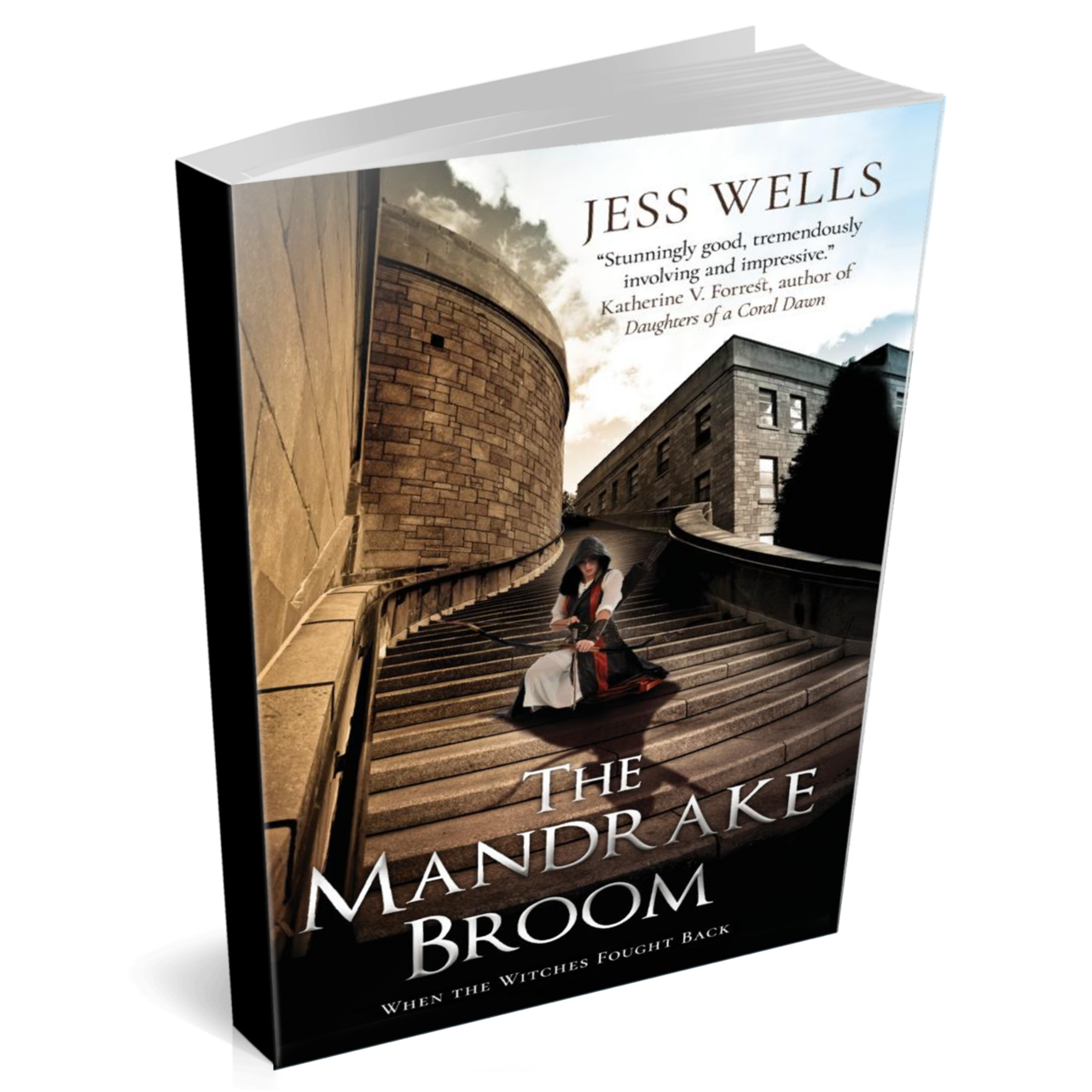 The Mandrake Broom: When the Witches Fought Back
In 1465 the world is a dangerous place for women who practice medicine. Even more dangerous for those who defy authority.
Luccia Alimenti is a woman who does just that.
As a daughter of one of the legendary female doctors called Salernistas, she travels Europe dispensing herbs, remedies, and the ancient medical texts of Trotula. Those put her in direct conflict with the powerful Inquisition.
When she becomes an archer to save women from the pyre, the battle really begins.
Finalist for the Lambda Literary Award, this is a story based on extensive research of historical events and actual remedies.
Reviews:
"Historical events... are elegantly woven into the plot. The well-rounded characters, constant action, and captivating subject matter unite to enlighten as well as infuriate as the atrocities of the time period become real through Wells' vivid writing... Reminiscent of Marion Zimmer Bradley's Mists of Avalon series, Jess Wells' third novel belongs on everyone's reading list." Suzanne J Sprague, in the Historical Novels Review
"Excellent novel, great historical fiction. I highly recommend this book. It works as a quest, a thriller, an action adventure set in the 15th and 16th centuries, during the time of the Plague, the Inquisition, witch burnings, the Middle Ages. This is beautiful writing with great tension and pace. It really kept me plugged in, pulling for the protagonists, aching for them really. Great characters. This is the best historical fiction I've read in a very long time. Wells made the urgency of the time come alive." Beth Norris, author of Miss McGhee
"Set in Europe in the 1400-1500s, this is a well-researched, complex, and exciting historical novel. Never dull, there is plenty of danger, adventure, and love in this small package." Rainbow Books
"The Mandrake Broom by Jess wells is a taught, beautifully crafted novel." Barbara Davis-Thompson, AuthorsDen
"Stunningly good, tremendously involving and impressive." Katherine V Forrest, author of Daughters of a Coral Dawn
Wells' "use of language is like music." John Dufresne, nominated from the Pulitzer Prize in literature